Portfolio


Custom Application Development

TDC (Denmark)



TDC is the leading provider of telecommunications in Denmark and the second largest telecommunications provider in the Swiss market, with more than 15 million customers in Europe. It provides Landline Telephony, Mobile Telephony, Cable TV and Internet Connectivity and Services.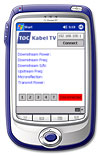 We have designed and developed an embedded application for PDAs running Pocket PC, used by the field technicians in fault finding in connection with the Cabel TV Network. It allows the technician to connect a PDA to a Cable Modem, using an Ethernet connection, to extract and display different operating parameters through the SNMP protocol. All development was done using C# .NET. We have also developed some other smaller Windows applications using Delphi 7.

Tourist Card (touristcard.com)



Tourist Card - "With Tourist Card your holiday to Malta and Gozo costs less. Tourist Card gives you plenty of discounts from well known shops and establishments around Malta and Gozo."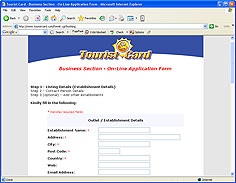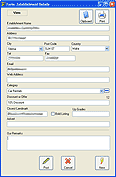 Design and development of a customised database application for Windows using Delphi 7 and MySQL (SQL Database). The application is partly web and partly desktop based and includes a Report Designer.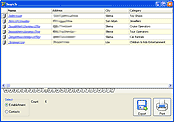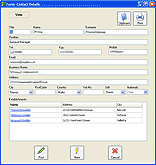 SG Marketing Ltd.



SG Marketing Ltd. - "Our company is a young company made up of a dynamic and creative management and an efficient and effective sales and delivery personnel. We import quality products made from natural ingredients with health and beauty in mind. Our goals include delivering timely and efficiently, informing, educating and promoting our imported and own label products in order to capture a greater market share of the market sectors we deal in."

We have designed and developed a custom made Database Application for the management of the company's imported products. The system is based on the Actick Multi-Tier Client/Server Framework. The application is also able to automatically upload all products (including photos) on to their web site. A Web Based Application catering for the online catalogue has also been developed. Technologies used: Delphi 7, Kylix 3 and MySql Back-End database.

Web link: www.sgmarketingltd.com



BCMS Ltd. (Malta)



BCMS is a dynamic management consultancy firm specialising in finance, tax and management support services. Incorporates a number of professionals specialising in various fields including business management, marketing, legal advisory services, financial reporting, management accounting, IT Consultancy, marketing research as well as training and development.

Design and development of an Archiving database application.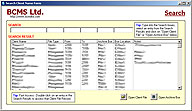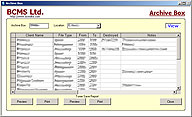 Web Application Customisation and Management





Search Engine Application for Search.com.mt



Search.com.mt is the Search Engine for Malta and Gozo. It features, human edited, categorical listings of web sites related to Malta and Gozo and is FREE for people to register. Technologies: Perl.

Web Based Email Application for Email.com.mt



Email.com.mt provides FREE web based email accounts similar to Hotmail and Gmail. With the advantage of having a Maltese related address. Technologies: PHP and MySQL.



Off-The-Shelf Application Development



Apart from the Custom Made Development, Actick also develops Off-The-Shelf Applications for general use. More information could be found in the Off-The-Shelf Products section.